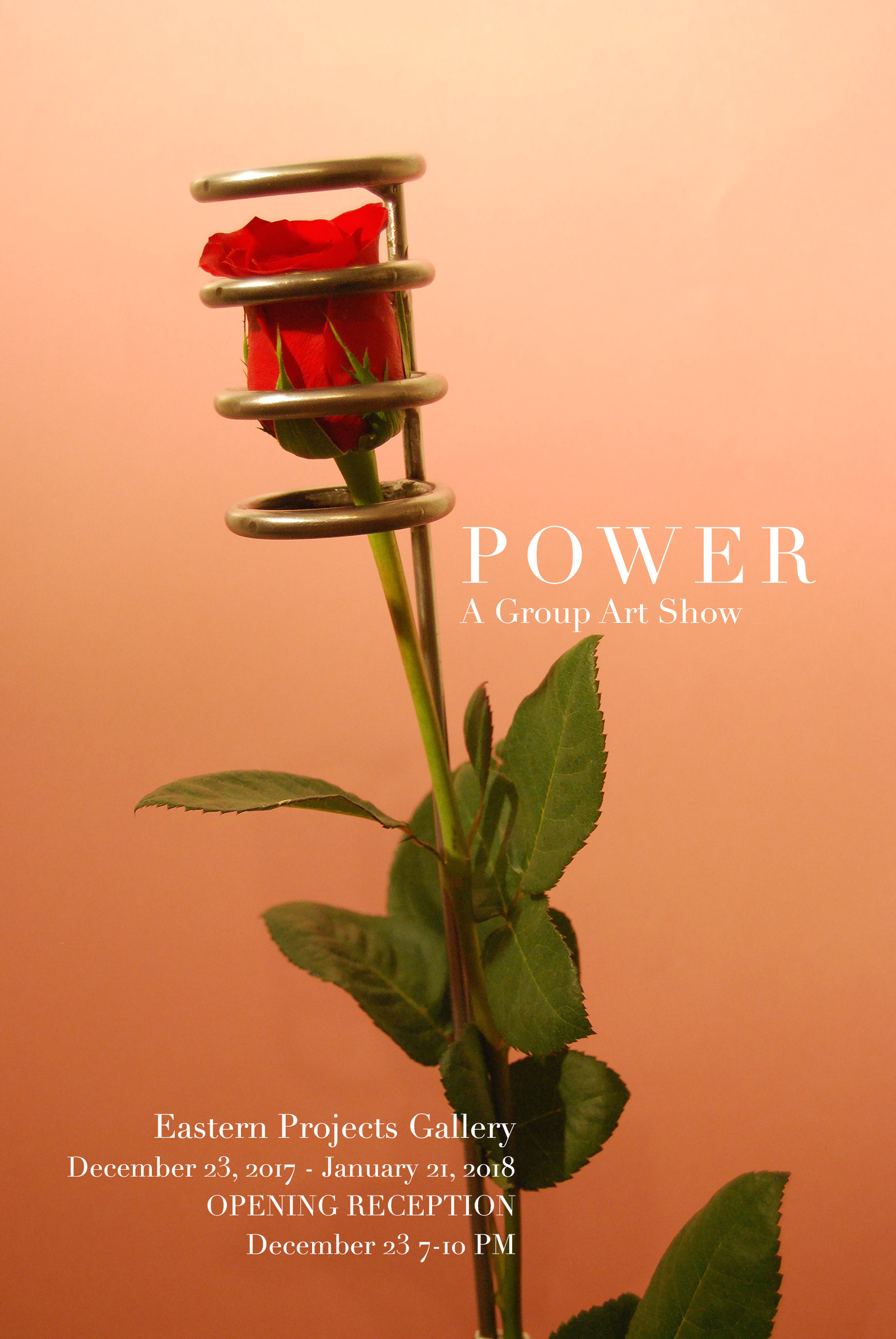 Power Eastern Projects
POWER: a Group Exhibit Exploring the Feminine
December 23 – January 21, 2018

OPENING RECEPTION

Saturday, December 23, 2017, 7-10 PM

EASTERN PROJECTS GALLERY, 900 N. Broadway, Ste. 1090, Los Angeles, CA
Contact: Rochelle Martin (213) 534-6441

It is uncommon for three young women of color to be offered a platform to curate and
showcase their works. On Saturday, December 23 from 7 to 10pm, the Eastern
Projects Gallery will host an opening reception for a selection of 23 artists of different
disciplines curated by Lizette Hernandez, Magnolia Velasquez, and Diana Alvarado.

Power, is a group exhibition that seeks to explore the multi-dimensions of the feminine
and its relationship to the dominant forces. Within the works, is a collective voice,
featuring an array of inclinations leaning towards the infinite. Despite all barriers, the
unseen comes to light.